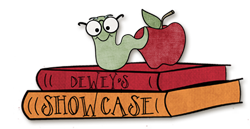 This week I'm sharing another one of the tools we use in our homeschooling adventures. BANKER BOXES.
I know that sounds weird, but I really DO use banker boxes as part of our homeschooling. We started out with workboxes, which worked alright, but Thing 1 resisted finishing all of the boxes, wanted to skip boxes sometimes, and the shelves we were using were bending the books >.<
Soooo now we use the banker boxes for my modified system!
I wrote each of our major subjects (with a box for all of the other manipulatives because I have a LOT of them!) and put them into a shelving thing that I have owned since high school. Each box has all of the books for that subject, and the math box has the Math-U-See bars in it as well :)
Thing 1 enjoys things being like this since we typically don't do every subject every day, and he can more easily CHOOSE what he wants to do. I need to get some handwriting stuff into the language arts box, but he's resistant to handwriting still. Perhaps once we finish our next product review that will be overwith...
Have a tool you'd like to share? Head over to The Stay at Home Librarian and
join the showcase
! On top of that, Manda is currently running a
GIVEAWAY of one of HER tools!
A set of Magna-Tiles! So go,
join the showcase
, and
enter her giveaway
. (joining the showcase gives you extra entries!) The contest is open until August 21st, and even if you don't enter, or don't win, you can
use the discount code she gives for 15% off your entire order! MORE INCENTIVE TO GO OVER THERE! GO GO GO!