Today, my darling Thing 1 is 6. SIX! How did this happen?!
So, here is a look back at him from when he was a wee bit smaller.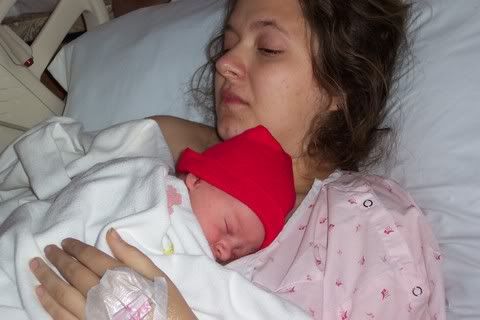 This is obviously from the day he was born, waaaay back in 2004!
His first Christmas!
And here is one from today, before opening gifts.
And another one from today, he wanted to go out in the snow. He did eventually zip up his coat, I promise. And he came back in before the ENTIRE back yard was covered.
My dear Thing 1, who wants to be a pirate (for today at least) is getting big soooo fast!